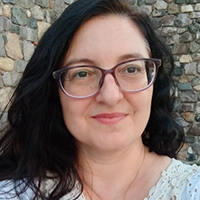 Asst. Prof. Katia IANKOVA
Higher Colleges of Technology, Abu Dhabi Women's campus – UAE
Program Academic Chair of Tourism Management Program
Dr. Katia Iankova is an assistant professor at Higher Colleges of Technology, Abu Dhabi Women's campus – UAE and a Program Academic Chair of Tourism Management Program. She has extensive experience in teaching at bachelor, Master and Doctoral level and tourism programmes construction and development in Canada, UK, France and UAE. Her areas of research expertise are cultural heritage protection and development; economic development and sustainability; societal changes and implications on tourism. Her latest interests are in the area of political systems and tourism development, conceptualising time use in travel and tourism and societal attitudes and feeling towards cultural heritage.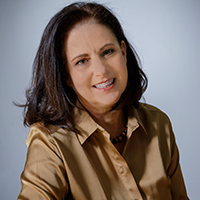 Assoc. Prof. Vicky KATSONI
University of West Attica, Greece, Dept. of Tourism Management
Vicky Katsoni holds a PhD in Tourism Marketing Management and ICT Applications in Tourism. She is an Associate Professor in Tourism Marketing and e-Tourism modules at the University of West Attica, Athens, Greece, Visiting Professor at the University of Valencia, Professor at the Greek Open University at the MSc program of Tourism Management. She is the Academic Director of the Tourism Distant Learning Programs of the National Kapodistrian University of Athens, Faculty of Business and Social Sciences. She has published 15 books on tourism, chapters in edited volumes, and numerous papers on highly academic journals. She is the President of the nonprofit "International Association of Cultural and Digital Tourism" (IACuDiT.org), and a member of the Editorial Board of many journals in tourism and marketing. She has participated in several European and National research projects such as Horizon 2020, Erasmus + KA2, Cost etc. Her research interests include e-tourism, tourism marketing, tourism destination strategies and DMOs, cultural tourism, tourism consumer behavior and sustainability in tourism.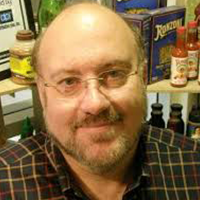 Prof. Dr. Thomas R. GILLPATRICK
Portland State Universtiy, The School of Business
Dr. Gillpatrick received his Ph.D. in Marketing from the University of Oregon, an MBA from Utah State University, and a BS from California State University. At Portland State University, he has also been active with the Engineering Management and Systems Science Ph.D. programs. Dr. Gillpatrick's academic research has focused on the use of market research and analysis to improve managerial decision making in the development of new products and services, the development of positioning, segmentation, distribution, and pricing strategies. Currently, he is working on behavioral research on consumer preferences and individual values for sustainability and technology deployment in retailing.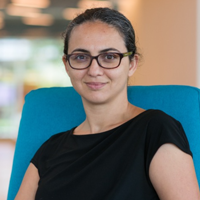 Assoc. Prof. Selin Damla AHIPASAOGLU
Mathematical Sciences, University of Southampton, UK
Deputy Director of CORMSIS Centre for Operational Research, Management Sciences and Information Systems
Dr. Selin Damla Ahipasaoglu is an Associate Professor in Operational Research at University of Southampton. Prior to that, she was a faculty member in National University of Singapore and Singapore University of Technology and Design. She received her PhD from Cornell University in 2009 and held postdoctoral positions in Princeton University and London School of Economics. While having an ongoing theoretical interest in mathematical optimization and statistical learning; recently, she has focused mostly on applications in discrete choice modelling, portfolio optimization and transportation.